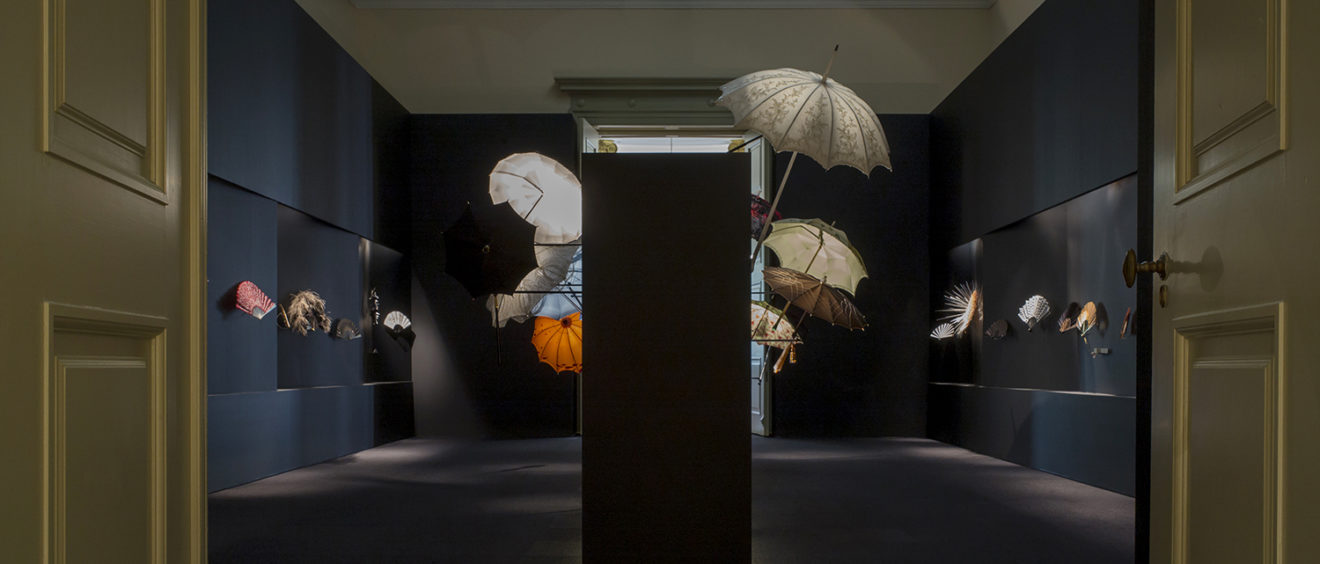 WONDER LAB living treasures of France exhibition
Michel Heurtault had the privilege of being invited to participate in the WONDER LAB national living treasures of France exhibition, at the prestigious Tokyo National Museum.
Created and co-organised by HEART & crafts, this landmark exhibition presents 15 of the best French artistic craftspeople – Masters of Art and laureates of the Liliane Bettencourt Prize for the Intelligence of the Hand – for the first time in Japan.
Michel's unique parasols are exhibited in a 1000m2 space designed by architect Lina Ghotmeh and curator Hélène Kelmachter, alongside the resolutely contemporary creations of fan maker Emmanuel Le Guen, ceramic artist Jean Girel, tortoiseshell artisan Christian Bonnet and feather artist Nelly Saunier, to name just a few of the artists present. Each of them has been chosen for the way they have chosen to combine tradition with innovation to expand and reinvent their craft, as well as the passion with which they transmit their skills to future generations.
Along with HEART & crafts, the exhibition is co-organised by the Tokyo National Museum, NHK Promotions and the Asahi Shimbun newspaper. Its principal patron is the Bettencourt Schueller Foundation, with the support of the Institut National des Métiers d'Art.
If you are in Japan, please check it out! If not, starting 2018 the exhibition will embark on a tour of the world, starting with China, so stay tuned for more information!
>> If you are interested in acquiring one of the works of art from the WONDER LAB living treasures of France exhibition, send an email to this address. 
WONDER LAB living treasures of France

From 11 september to 26 november 2017
Tokyo National Museum Hyokeikan

[Photos Bernard Morales / HEART & crafts]